Happening Now!
Support Sierra College Students!
We are working to fill the campus Food Pantry and provide Care Packs for former foster youth and other students-in-need.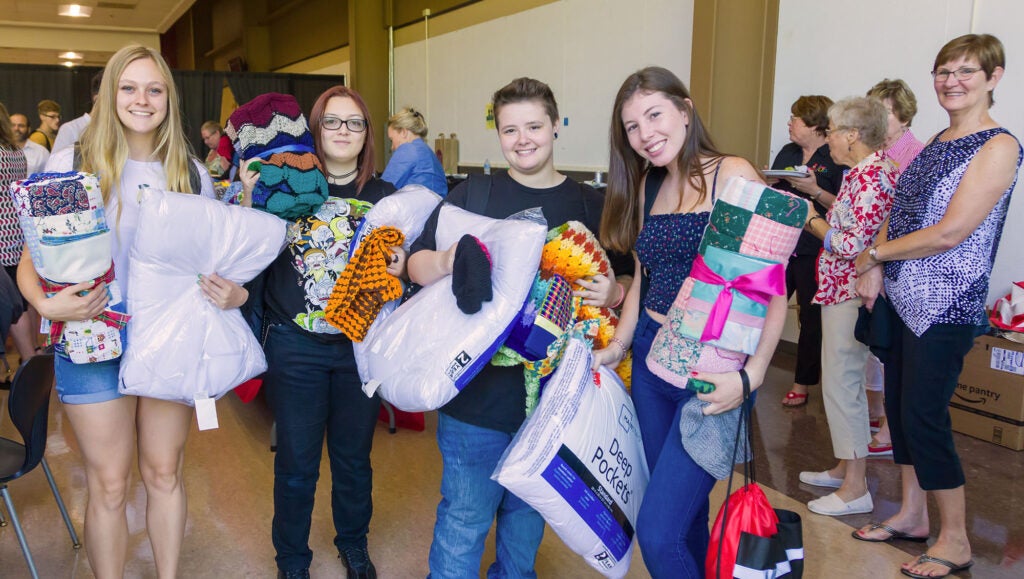 Can You Help?
To get involved, you can:
Questions? Please call us at (916) 660-7020 or send an email to foundation@sierracollege.edu.
On behalf of Sierra College students, including former foster youth, veterans, disabled, first in family to attend college and so many more – we send sincere thanks!
With Gratitude,
–Your Friends at Sierra College Foundation
Sierra College Foundation News
Sierra College Foundation (SCF) closes out Academic Year 22-23 with its momentous Scholarship Celebration. The Foundation awarded nearly $350,000 to over 200 local students to help pay for school year 2023-24.

Sierra College Foundation announced it was awarded its first national grant: a prestigious $125,000 Hearst Foundation Grant to help adults with intellectual and developmental disabilities integrate into the mainstream economy and maintain an independent lifestyle.

Sierra College broke ground today on a campus-changing student housing complex that when completed will provide housing for more than 350 students. Construction of the student housing project is made possible through funding from the State of California and Sierra College general funds. Through careful planning, the monthly rent for most students will be substantially below market […]